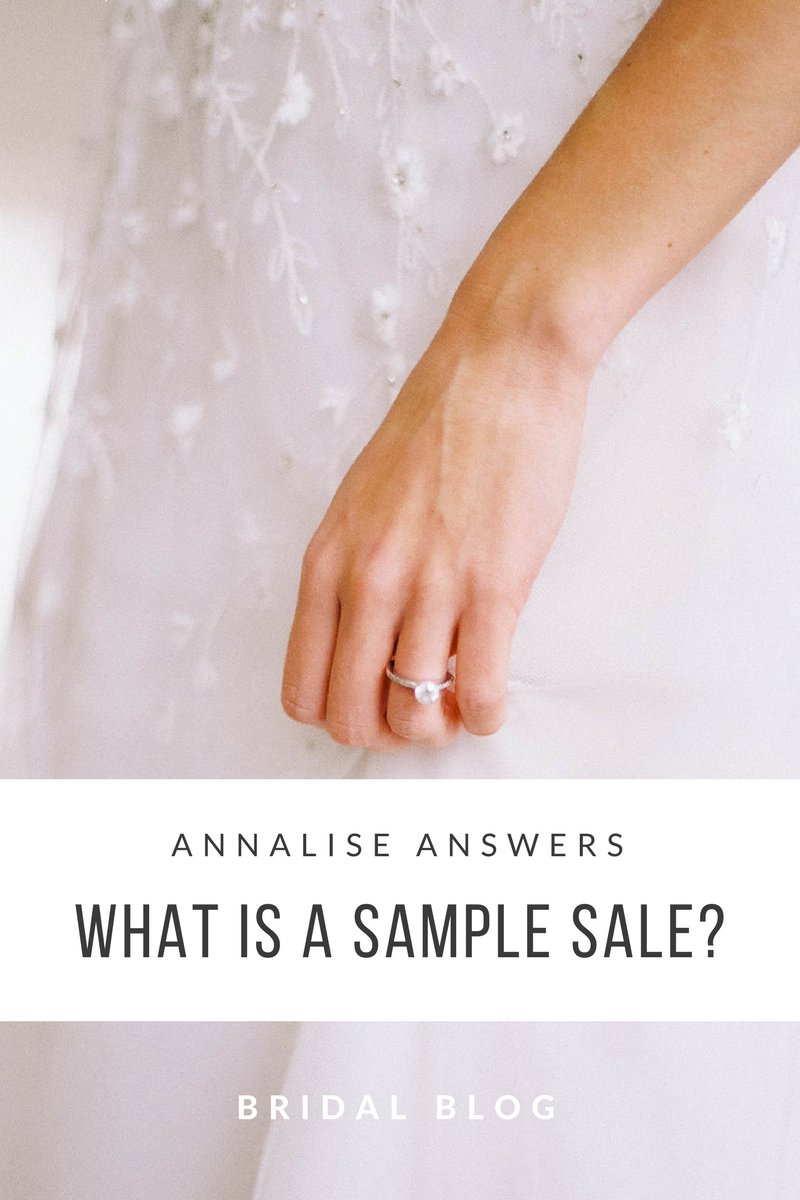 Just what exactly is a sample sale? Is it really the money saver it is marketed as? There just has to be a gimmick somewhere… right? Ah, you pessimist you. If you're a bride that is willing to sacrifice owning a custom gown to save a significant amount on your dream dress or have a short timeline then maybe attending a sample sale is the right route for you. Hopefully, by the end of this post you will have a better understanding of just what exactly a sample sale is and if you want to attend our Pop Up Sample Sale on April 22nd.
Sample Sizes: We try to order sample sizes that will fit the majority of our brides and a broad spectrum of body types. In doing so, most of our sample sizes are 10's or 12's in bridal sizing, which, is closer to 8's or 10's in standard women's wear.
Sample Sale: If you are a bride shopping our sample sale you will be shown our selection of sample dresses upon your arrival. After viewing these dresses you will be able to hold/try on only 2 dresses at a time. If you'd like to try on others then you must put back one or both of the dresses previously tried on. We have a limited selection of sample sale dresses and since we are not scheduling appointments, samples will be first come, first serve. If you do fall in love with a sample dress you will be purchasing that exact dress (as is) and leaving with the dress in your hands!
Sample Alterations: There are some other expenses that come with purchasing a sample that does not come with purchasing a custom dress. Most of our samples are significantly loved and will need minimal repairs by a seamstress. This includes but is not limited to button replacements, dress cleaning, and tulle repair. Secondly, depending on the your size, alterations may be extensive and therefore costly. If you are a petite bride our sample dresses may have to be totally reconstructed to fit your frame. However, if you are closer to an 8 or 10 in regular women's clothing, then there may be very little alterations needed, saving you money on both the cost of the dress and alterations! We will provide a Pricing Guide at our sale to give you estimated alteration costs.
We hope that this article gave you a bit more guidance on whether a sample dress is the right dress for you! Sign up to receive our newsletter by entering your email in the box at the bottom of this page. Our next newsletter will include a teaser revealing a few samples that will be up for grabs!